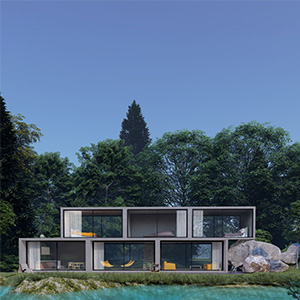 Modular concrete houses are flexible structures and resistant to earthquakes and all natural conditions.
WHY CHOOSE A MODULAR CONCRETE HOUSE?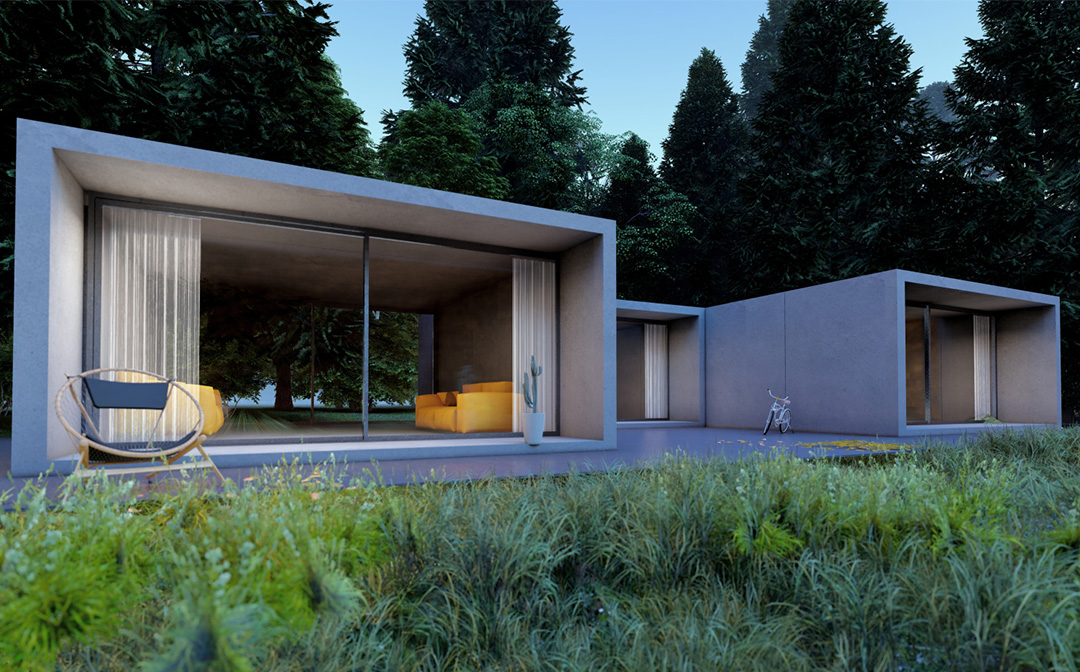 Necessary calculations of structural and thermal insulation are performed depending on the climatic conditions of the region.
Can be designed in accordance with the required architectural conditions.

Construction costs are more economical than traditional construction.

Production and installation time is shorter.

Cost maintenance of concrete modular houses are low.

Can be disassembled and moved to another location whenever you want.

The concrete is fireproof class A1, water resistant and does not contain any substances dangerous to the environment and human health
EASIER, FAST, SAFE CONSTRUCTION.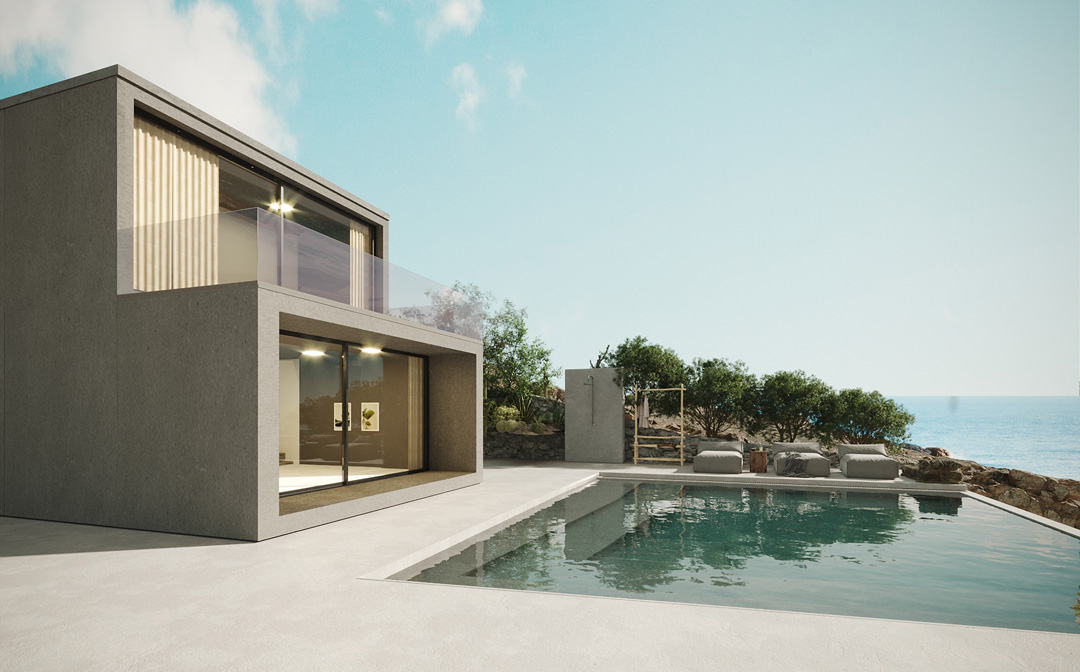 The modules are manufactured in a factory quality controlled environment. These are manufactured according to the exact requirements of the customer with all electrical and plumbing services cast on the module.
The thermo-panel is significantly lighter than the dense standard concrete. This allows the panel to be transported in place and placed in less than an hour. The panels are then fastened together and, depending on the type of coverage required, the corners of the floor can be added. The structure can accept any standard coverage system.

No change of wind, water, weather or temperature is able to penetrate the concrete during its creation, which means that possible design defects present in other types of concrete become impossible.
This guaranteed strength also makes it the perfect building material for homes.